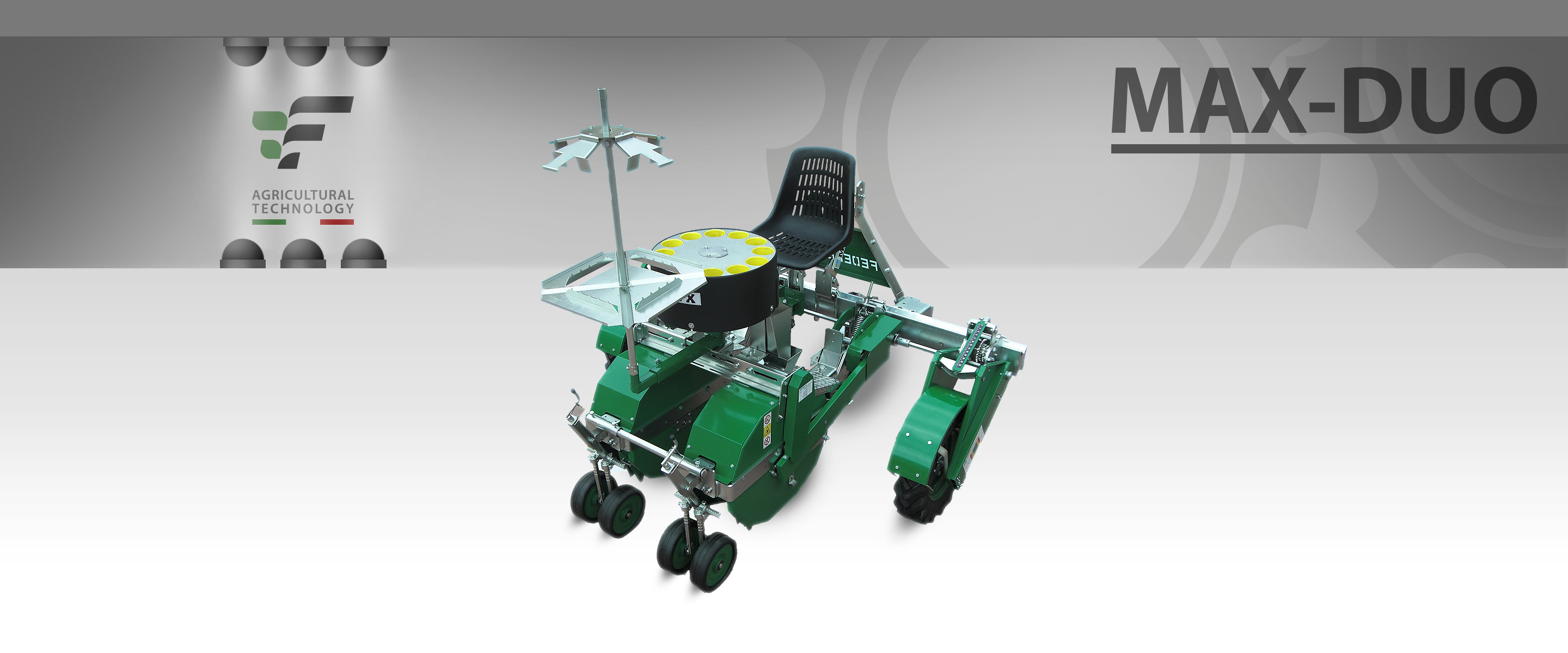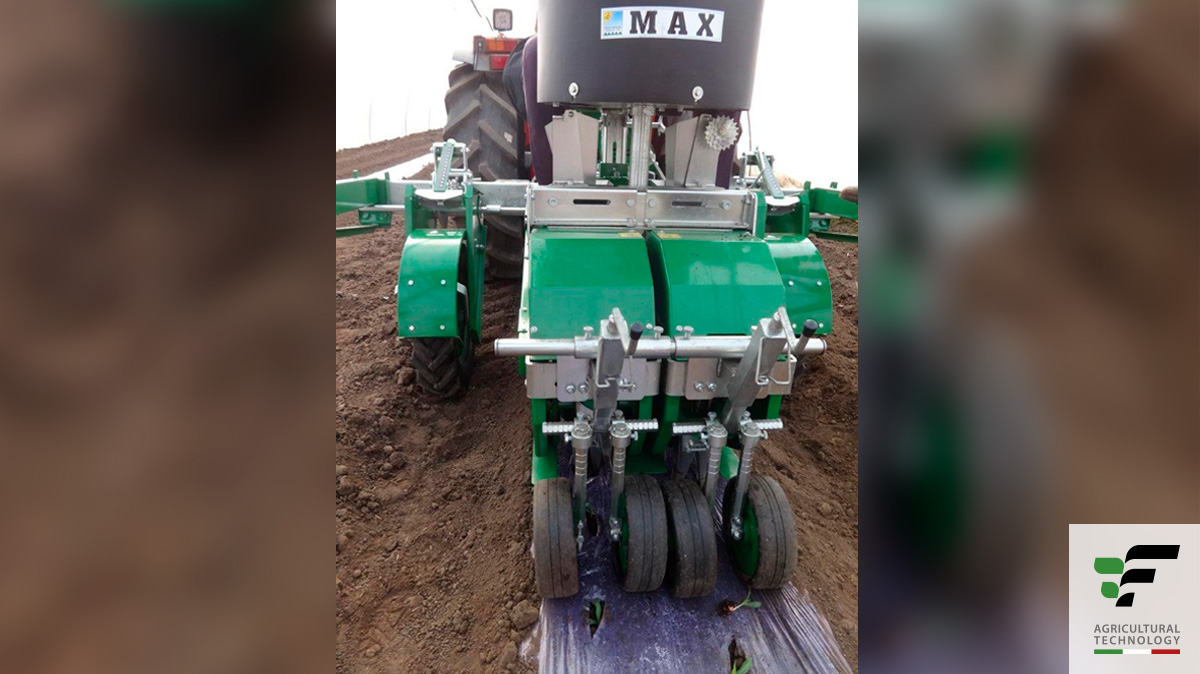 Semi-automatic transplanter with single operator workstation every 2 rows, equipped with a 12-cups horizontal rotating feeder. Designed for the halving of personnel costs, and for quincunx planting also on plastic, biodegradable, paper films, on bare soil, in greenhouses and in open field of seedlings with conical, cylindrical and pyramidal shaped peat clods max 5 cm of diameter and max cubic 4 × 4 cm.
It is also used for garlic, potatoes and various seeds. Suitable for coupled rows of tomatoes and vegetables in general. Equipped as standard with parallelograms (for the perfect adjustment to the characteristics of the soil and to guarantee constant depth of transplanting even when the height of the planting bed varies or in the presence of unprepared soil) and with flex rubber tamping wheels (for perfect functionality even on wet soil). Pairs of adjustable rows from min. 25 cm to max 50 cm. Spacing between couple of rows from min. 38 cm.
Mulching protection slides
Device for watering
Tank
Water doser
Microgranulator
Fertilizer applicator
Mechanical or hydraulic row marker
Roller compactor
Hydraulic or telescopic folding frame
We have a wide range of accessories. Contact us for more information.
YOU MAY ALSO BE INTERESTED IN