Thomas + Max-M Transplanter and mulching machine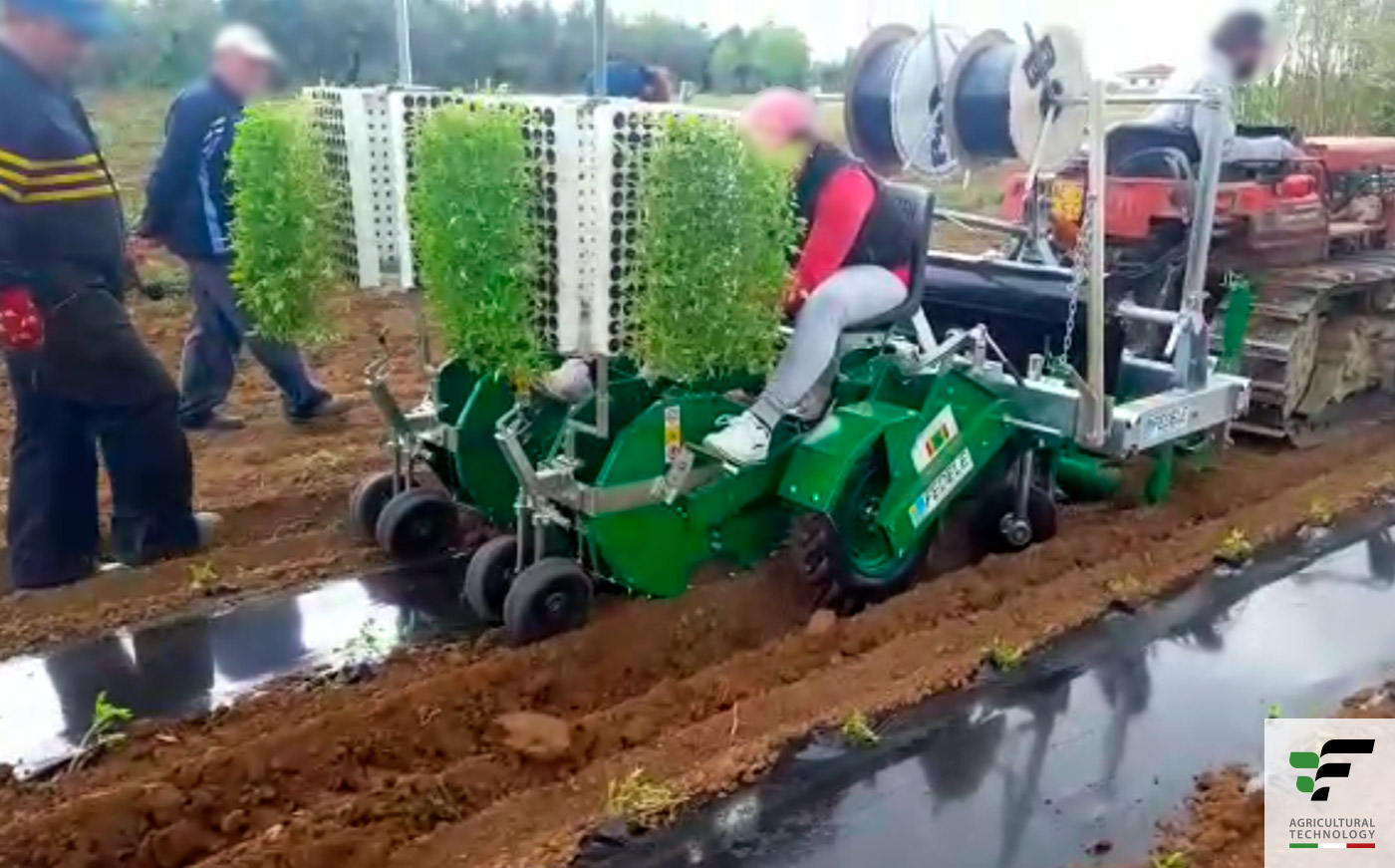 Flagship of Fedele, the combined Transplanter – Mulching machine, specifically designed for halving working time and relative labour costs through the simultaneous execution (in one step) of 4 basic operations:
perfect laying and tamping of plastic, photoselective, reflective, paper or biodegradable film
small bed forming
drilling of the film (150-200-250-300 cm.)
transplanting on film of seedlings with conical and cylindrical peat clod max 7 cm in diameter, pyramidal and cubic max 6 × 6 cm. , also garlic, potatoes and various seeds .
Adjustable spacing inter-row min. 27 cm max on request.  Adjustable plant spacing in the row min. 15 cm max 162 cm.
Equipped as standard with parallelograms (for perfect adaptation to the characteristics of the soil and to guarantee constant depth of transplanting even when the height of the planting bed varies or in the presence of unprepared soil), flex rubber tamping wheels, mulching protection slides and a sturdy double shelf seedlings holder (from 3 rows up)
Our Thomas+Max can also be used separately both as a Max or Max-M transplanter and as a Thomas mulcher and can be completed with a wide range of accessories.
Horizontal rotating feeder (increases the working efficiency by about 50%.)
Device for watering
Irrigation collar laying device
Adjustable front roller
Perforating roller for drainage
Device for pesticides and fertilizers
Row marker
Roller Compactor
We have a wide range of accessories. Contact us for more information.
YOU MAY ALSO BE INTERESTED IN