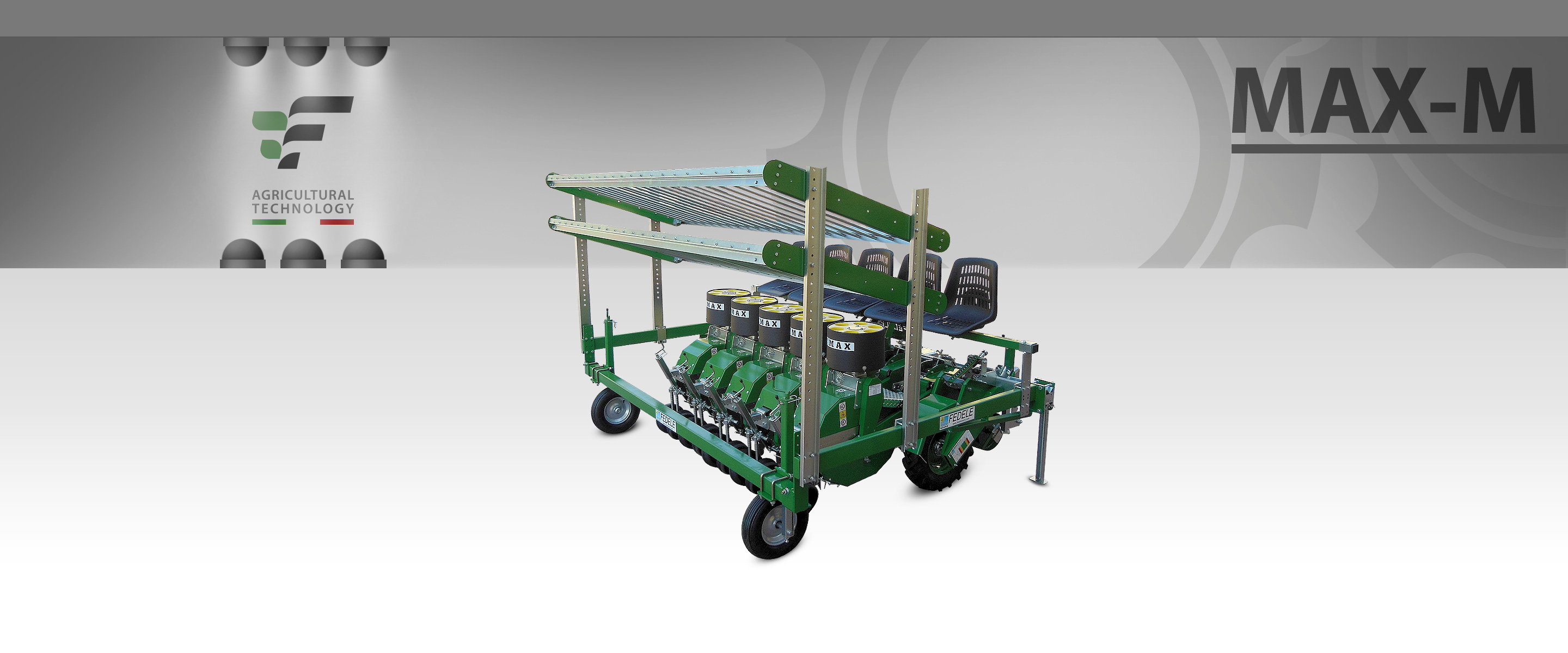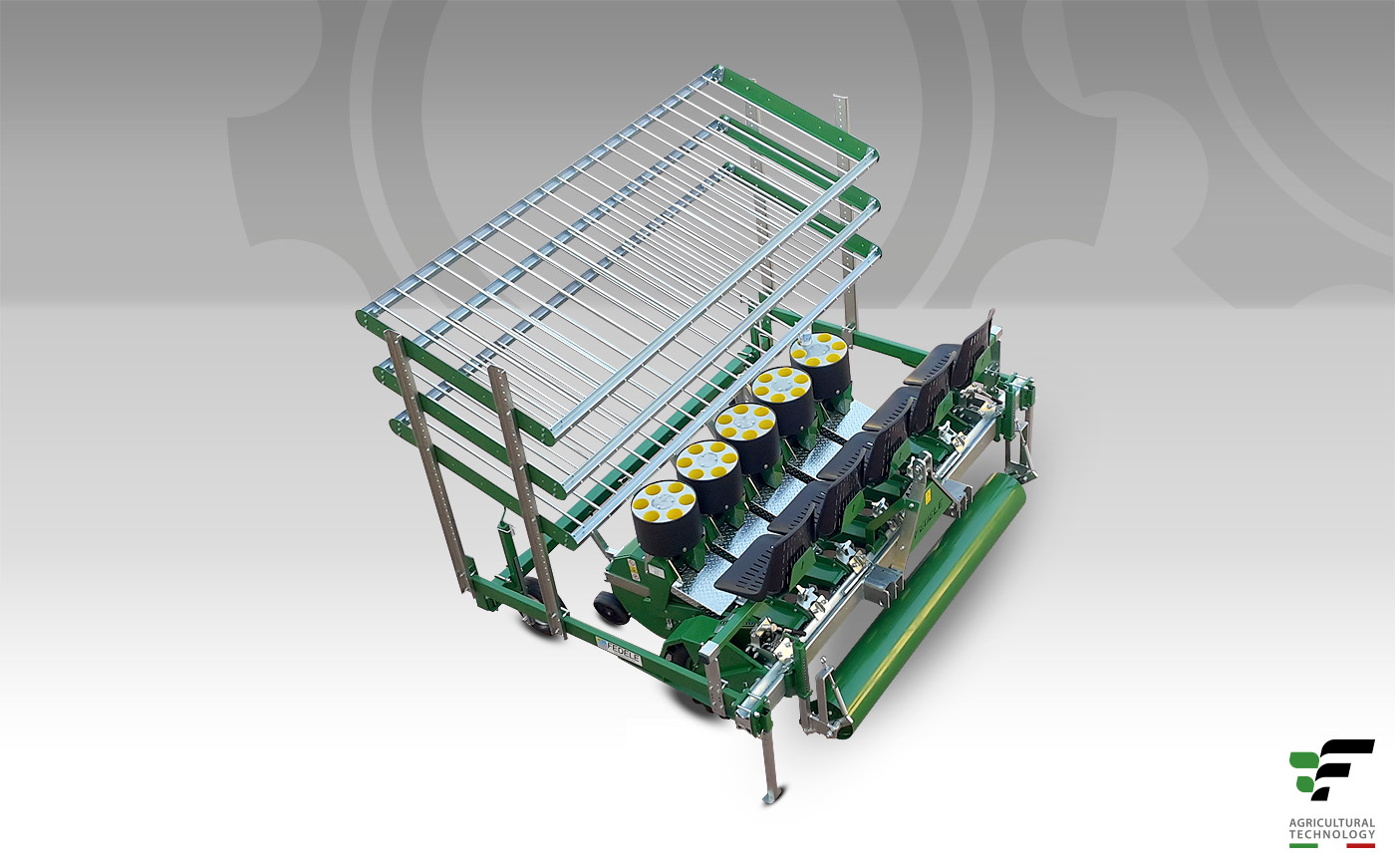 The Transplanter is equipped with vertical rotating perforating cups that allow transplanting vegetable seedlings in general, tomatoes, strawberries, melons and watermelons with conical and cylindrical peat clod max 7 cm in diameter and pyramidal and cubic max 6 × 6 cm on plastic, biodegradable, paper films, on bare soil, in greenhouses and in open fields; also used for garlic, potatoes and various seeds. Adjustable plant spacing inter row min. 27 cm max on request. Adjustable plant spacing in the row min. 15 cm max 162 cm.
Equipped as standard with a sturdy double support for seedlings, parallelograms (for the perfect adjustment to the characteristics of the soil and to guarantee constant depth of transplanting even when the height of the planting bed varies or in the presence of unprepared soil) and with flex rubber tamping wheels (for perfect functionality even on wet soil).
The added value of this transplanter is that it can also work in combination with our mulcher Thomas:  Thomas + Max.
Mulching protection slides
Horizontal rotating feeder (increases the working efficiency by about 50%.)
Device for watering
Microgranulator
Fertilizer applicator
Row marker
Roller compactor
Hydraulic or telescopic folding frame
We have a wide range of accessories. Contact us for more information.
YOU MAY ALSO BE INTERESTED IN